WE WELCOME YOUR CHILD
La T'Anières offers two childcare options for preschool children
INTRODUCING LA T'ANIÈRES

The educational team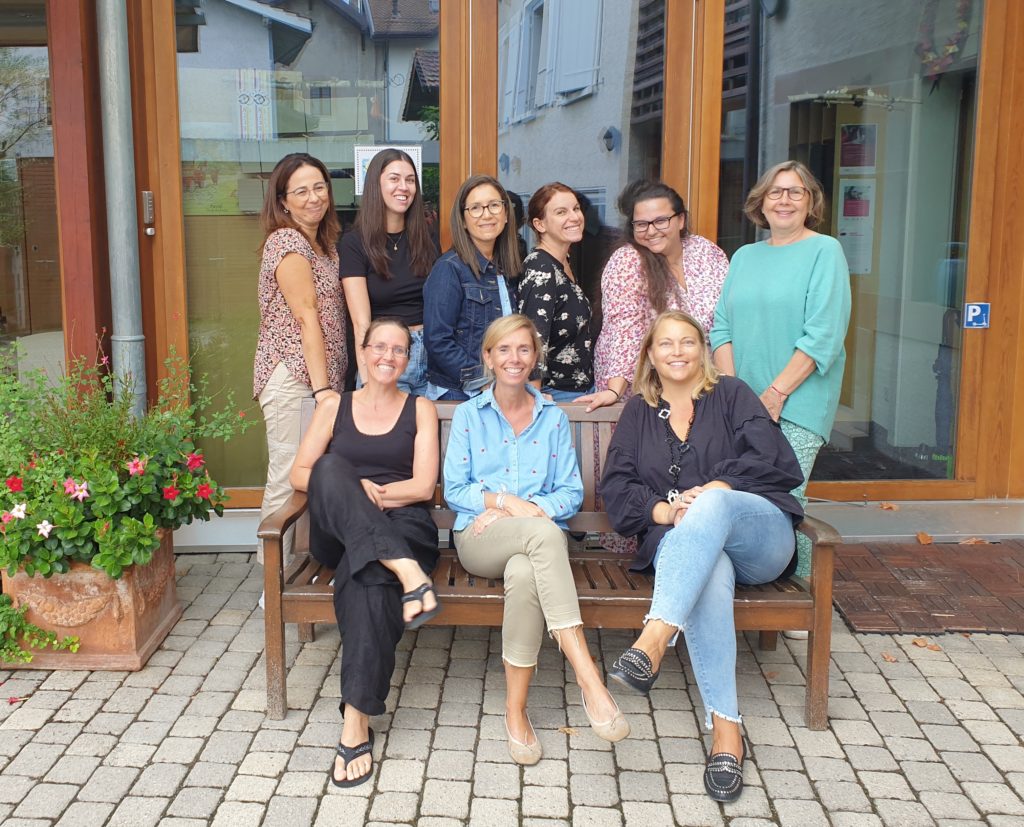 In a few words...
The La T'Anières daycare centre is located in a typical village house surrounded by a garden right in the heart of the village of Anières. A characterful and yet cosy setting that combines the traditional and the modern, it is where many children begin their social and emotional development.
La T'Anières offers two childcare options for preschool children:
An open-plan daycare centre for children from age 2 (as of 31 July) until they start junior school;
A toddlers' nursery that welcomes children from age 1 (as of 31 July).
The La T'Anières daycare centre is run by the La T'Anières Foundation for Preschool Children and subsidised by the Commune of Anières.
Our approach to preschool education
Our current educational approach is based on extensive research, the work of leading education experts and the main strands of what is termed "progressive" education. It is centred on the child and seeks to observe, challenge and view the child holistically as an individual.
We focus on relationships, motivation, educational action (content in terms of activities and form in terms of attitude and adult intervention) and the key values of respect, communication, enjoyment and freedom.
Regulations 2023-2024